I'm loving getting to know other Etsy sellers!  It has been so interesting to find out how others have got started and also what their interests are!  This next shop is SUPER cute!
My name is Milena Paladino. I am 27 and I live with my husband Antonello and our 3 year old son Giacomo in Reggio Calabria in the South part of Italy. I was born and raised in Poland. After I graduated in History of Art at University in Poznan I took decision to move 1200 miles away from my family and friends to Italy following the voice of my heart. I left my old life to create new one in country that I knew only through its Art. I had to start everything from the beginning and maybe it was the first thing that helped me to understand better what I really want to do in my life.

When my son Giacomo was born my priorities changed. I have always known that I am not made for "regular job" in office because I am shy and I am having trouble communicating with people in large groups. I wanted to do something creative, meaningful for me, something where I could be my own boss, independent from hours of work outside, because I decided to stay with Giacomo raising him at home. Spending time with my son I started doing drawings for him. And because Giacomo's favorite subject was always animals I designed every animal he wanted to see, with its own particular character, inventing all story behind every pet. One day it came to my mind thought that I could do more than just drawings. I decided to give a try and asked my mother in law to teach me sewing 🙂 I wanted to create my own toys for Giacomo. So I've started to make puppets for my son. He was my first inspiration to create something from me. This is how was born Milipa.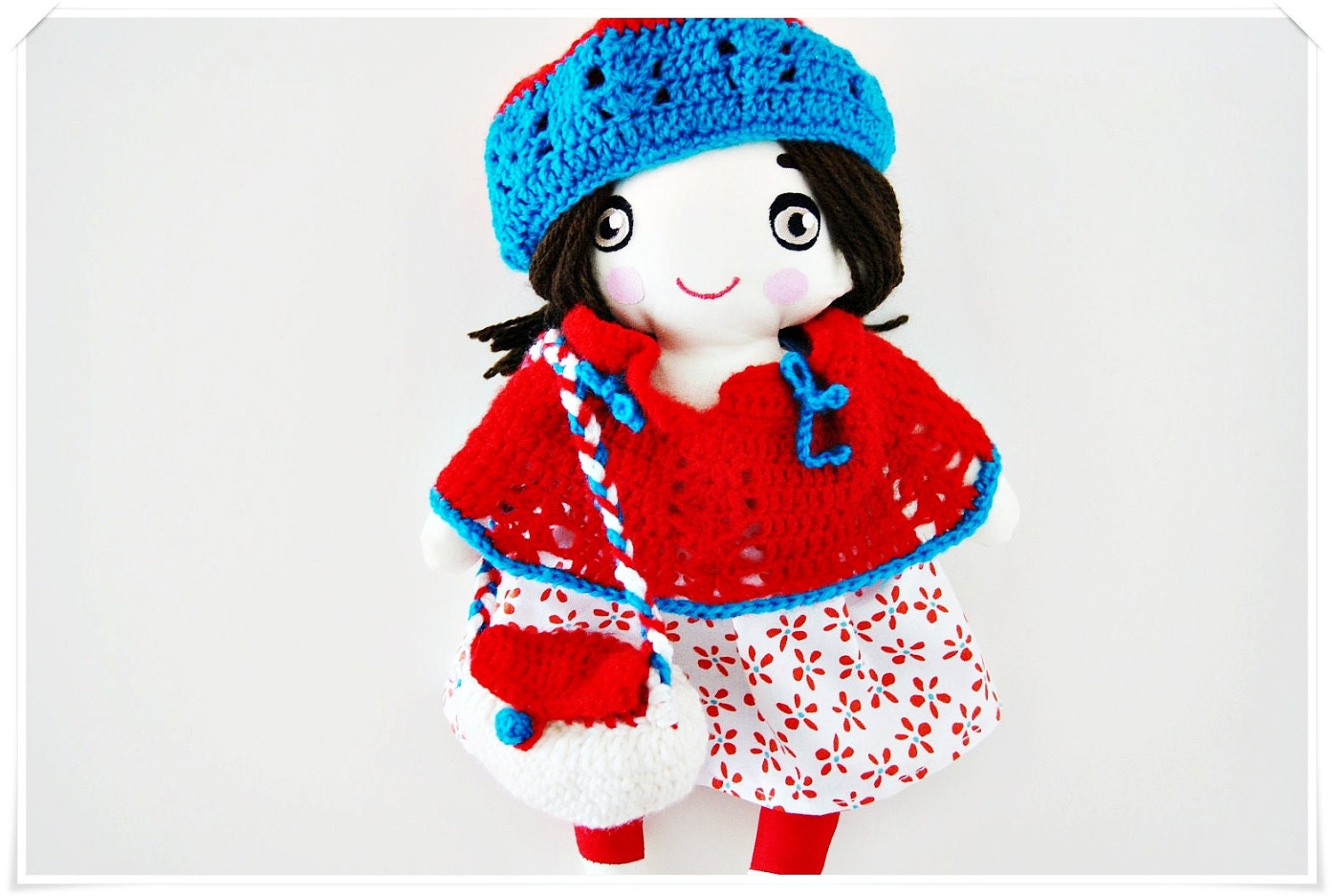 Now I am specializing in animal plush toys and rag dolls. Running Milipa shop is both fun and creative challenge for me. I have many ideas which are coming constantly to my head. It starts usually with a color. That is how I work. Origins of all my projects besides designs and sketches comes from fabrics. Sometimes I need only to give a look on some particular textile, its color or pattern and suddenly I have all project finished in my head. It needs only to be transformed in real object. The colors were always very important for me. During my study in art school in Poznan I have learned how to "work" with colors. I discovered how they can interact with each other creating from it new impressions. Then at University studying history of art I was constantly "surrounded" by methodological aspects of the interaction of colors. I realized how powerful tool they can be and how important thing is to understand that and use it wisely. This was the most important lesson which helped me to find my own style, consequently becoming also an input in starting my own little business.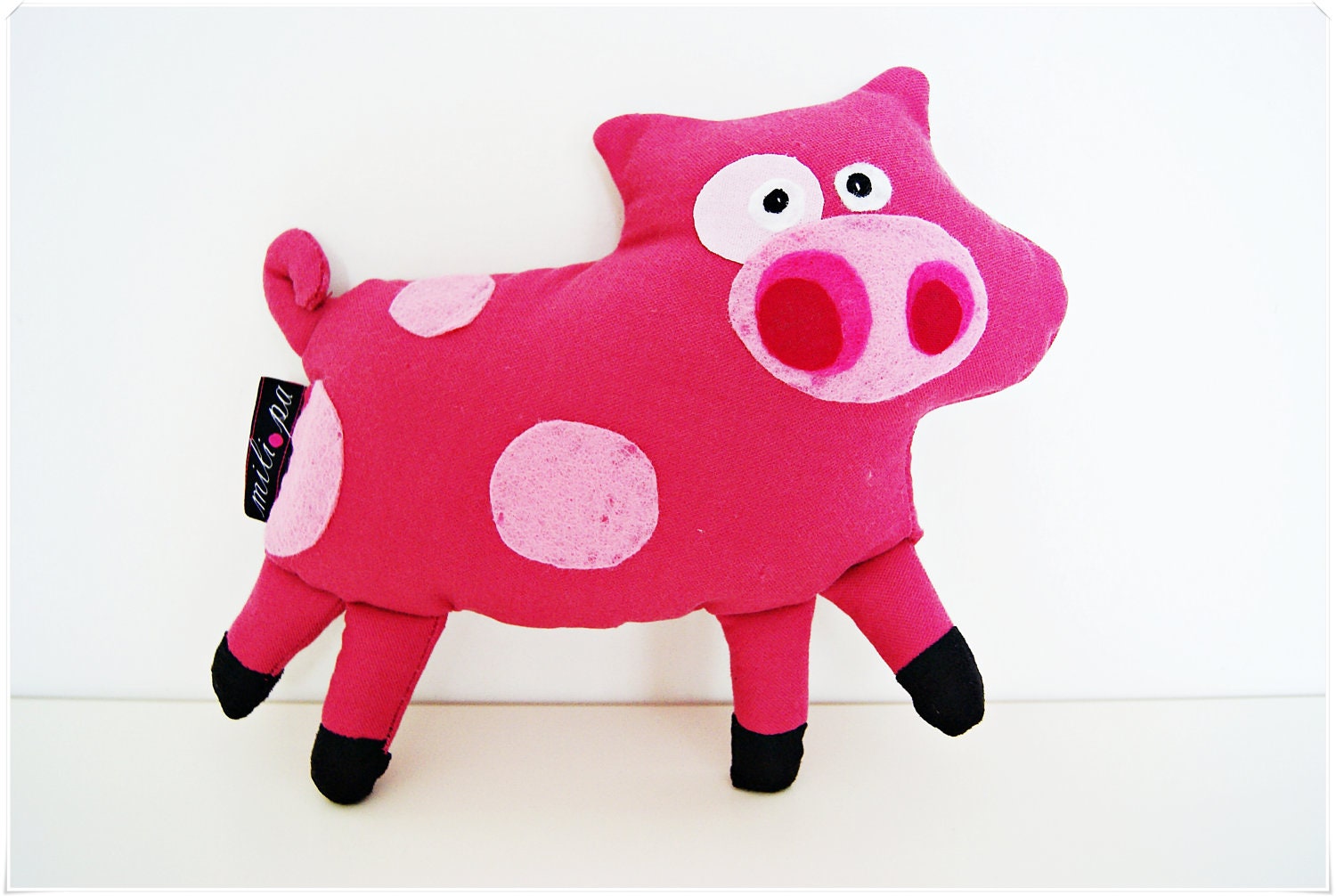 My favorite tool is my sewing machine. It is strange to think that almost a year ago I did not even know how to use it J Its presence however has always been in my life. Since I was a child I watched my grandmother often bent over the sewing machine doing things which for me as a little girl were always a mystery. I could never imagine that after so many years I will find my own way of creativity through the tool that for long time I considered as "complicated" 🙂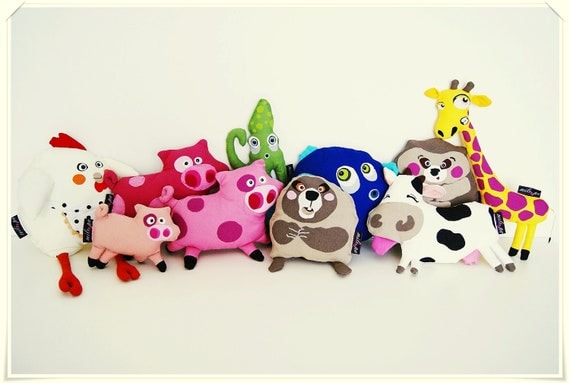 You can find Milipa:
on Etsy: http://www.etsy.com/shop/milipa?ref=si_shop
10% Coupon Code: MILIPA10OFF !!!!!!!!
on Facebook: http://www.facebook.com/pages/milipa/244136249001591
mail: milipa.toys@gmail.com
Etsy is for me an incredible community of extraordinary artists. It is great feeling when you are discovering new shop capable to leave you with just one thought: "Amazing!"
Some of my favorite shops on Etsy are: Cromanticamente, meilingerzita, Tosya, nicoleportlock, poosac, juliannaJL, MarketaNewYorkShop, theknitkid, depeapa, QooQooFashion, MercyLeatherWork, elehandmade, WeAreHairyPeople… and more.
3 Random Things:
1} Favorite book/movie
l love to read and I often go back to the books that I like. My favorite writer is Virginia Woolf, I adore almost every book she wrote, especially "The Waves" and "The Voyage out" (the last one has sentimental meaning for me because it was a gift from my dear friend as a symbol of my own journey when I left Poland and moved to Italy). I love also Harper's Lee "To Kill a Mockingbird", Mario's Puzo "The Godfather" and Rafał Wojaczek poetry.
It is hard to choose my favorite film because they are plenty. I just love good films which are able to connect with a person who is watching it, reaching the part of ourselves that we are almost surprise to discover in this particular moment. It is like getting through to real human truths hidden in the deep of every one of us. Just like any great art do. Movie, literature or great painting. It is something really profound.
2} Favorite food
I live in Italy, my husband is Italian so there can be only one answer for this question: pizza J I adore Italian food in general and it was so even when I was still living in Poland. After moving here I fell in love with this Land not only because of its overwhelming beauty but also of its Food Culture. I soon found out that as there is a special art of preparing Italian food, there is also the art of eating it. After all, it is the food that brings here together friends and families. It is really not exaggerating if someone will say that Food defines this place. It belongs to Italian history and culture as much as Raffaello and Leonardo Da Vinci do J
3} Favorite season
I have always liked warm seasons. Winters in Poland can be really hard that is why I have learned to appreciate this wonderful weather which is in Calabria. My husband calls this place: "The Land of Sun" and it is really so.